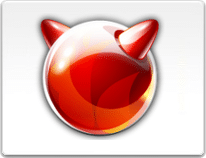 Today Microsoft® has announced that it has acquired FreeBSD®. FreeBSD is an open source operating system known for its very enterprise friendly license. Microsoft has recently embraced open source, moving .NET Core to GitHub, as well as announcing that a bash port that will run in Windows 10. However, this move was quite unexpected.
Microsoft is paying the FreeBSD Foundation approximately 300 Million for the FreeBSD brand, the open source operating system's source repository, all forks, sub-brands (OpenBSD and NetBSD), websites, and communities.
Microsoft is in the process of negotiation full-time salaries for many of the developer volunteers.
Rumor has it that iXSystems may also be acquired either as part of this deal or as a separate deal. Interestingly enough, Microsoft is not paying for the source itself because that is already free for everyone.
In an interview with the Microsoft CEO Satya Nadella, he made the following comment:
"With Apple using so much of FreeBSD's source in their OS X operating system, we felt owning part of the OS X operating system's source code could really help our Office development team to write a better Office port of OS X."
We further questioned Nadella on how this affected their recent relationship with Canonical, who ported bash to Windows 10 for Microsoft.
"Canonical is behind Ubuntu, who is moving away from the Linux Kernel. Canonical has recently embraced the idea of UbuntuBSD. With this aquisition, Cononcial and Microsoft are going work close together over the next few years.
There used to rumors that older Windows Operating Systems used some FreeBSD code, we commented to Nadella. He responded with this quip:
"Only older ones? Where do you think we get all our great ideas for our networking stack. I would expect a lot of integration between Windows and FreeBSD, especially on the networking stack."
Is there anything that FreeBSD has that you want to pull in as soon as you can.
"Well, we are jealous that they have ZFS and Windows does not. Unfortunately, this aquisition doesn't help bring ZFS to windows. Oracle has the copyright on ZFS. I guess we'll have to acquire Oracle next."
That last statement, Nadella laughed.
We were also able to contact the President of the FreeBSD foundation, Justin T. Gibbs and discuss with him the acquisition.
Has Microsoft made any exciting promises to the FreeBSD Foundation in light of this acquisition? Gibbs quipped:
"You mean besides promising to not lay us all off? No, in seriousness, Microsoft has committed to the FreeBSD copyright. They are looking for improvements in IPv6 that we have already implemented. We are looking to make .NET a first class citizen and make C# the primary development language for Web Services, Cloud Services, and Desktop apps written for FreeBSD."
Does Mono or Xamarin have a big play in that? Gibbs responded:
"Yes, it does. In fact, expect to see FreeBSD added to the list of projects creates when you start a new Xamarin Forms project in Visual Studio. Soon, when you write an App, it will run universally on Windows devices, as well as Android, iOS, OS X, and FreeBSD."
What does the future look like for FreeBSD under Microsoft's reign?Microsoft announces it is acquiring FreeBSD
"The future looks promising for FreeBSD under Microsoft."